Are you in need of a secure and convenient storage solution in Macon, Illinois? Look no further than American Way Storage. Our state-of-the-art facility is equipped with bright LED lighting, providing you with easy access to your unit at any time of day or night. Our 24/7 access feature allows you to come and go as you please, making storage easy and hassle-free.
Our online rental system makes renting a storage unit quick and easy. With just a few clicks, you can reserve a unit, make payments, and manage your account online. We offer a variety of unit sizes to fit your needs, and our flexible month-to-month leasing options provide added convenience.
Don't let clutter take over your home or office. Rent a storage unit with American Way Storage and enjoy a clutter-free space.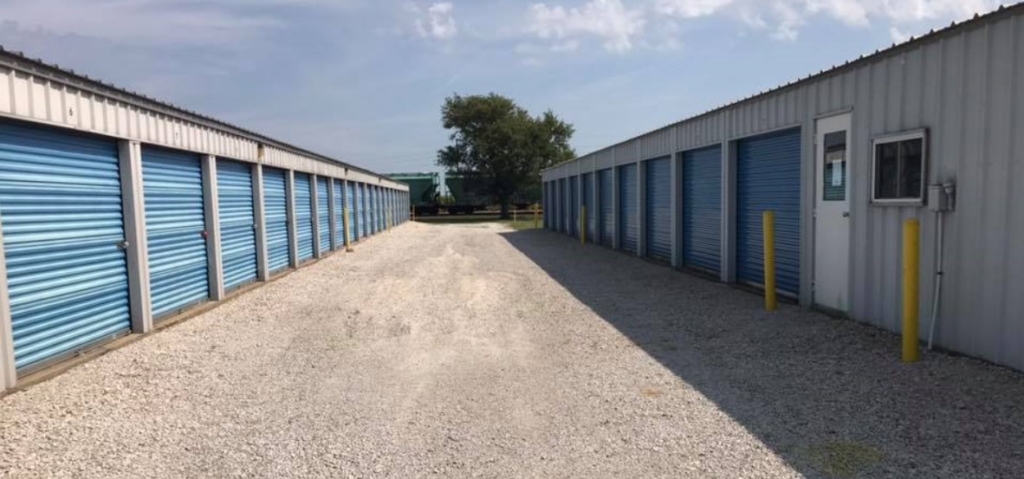 Location
700 N Woodcock St
Macon, IL 62544

Nice, clean units. Easy access and bill pay

I have rented a 10 by 20 storage locker for the last year and a half. I use it to store item i sell, and so far, it has worked out very well. I haven t had any problems. A worker there stopped by one day when i was there and asked if everything was ok, and if i needed anything. That was nice o0f him. I would recommend it if you needed somewhere to store items.

My first day there I stepped on a nail in the rocks surrounding the units that went into my foot, and I should have gone to the emergency room had I had time. Then I cut my knuckles on the edge of the sliding latch you put your lock on. But interaction with the staff and billing etc has been top notch. Other than various injuries and bleeding it's been a great experience lol.
More Info: American Way Storage Macon IL
Self Storage in Macon, IL
Located at 700 N Woodcock St, American Way Storage in Macon serves residents of the Macon, Moweaqua, Blue Mound, Assumption, Mt. Zion and Decatur area. Whether you are a resident or own a local business, we have the extra space you need. We're conveniently located 1 block North of Andrews on North Woodcock Rd.  Our storage facility has served the residents of Macon since 1995!  Have questions?  Give us a call at 217.215.3080 or view our FAQ.
Convenient Facility Features:
Multiple Sizes Available (5'x10′ & 10'x5′, 10'x10′, 10'x15′, and 10'x20′)
Concrete Floors
Drive-up Access
Bright Exterior Lighting
Online Payment Option
Access 7 Days a Week
View a list of current storage unit auctions
Rent Your Storage Unit in Macon Today
Ready for that extra room you've always wished for in Macon, IL? We have a variety of storage unit sizes available and a simple process to reserve your unit (Call or Email). Questions about the rental process? We're available all day, every day to help or check out our Frequently Asked Questions.
Photos of Storage Facility